RoamRight Frequently Asked Questions



If this is your first experience buying RoamRight, we've compiled a list of Frequently Asked Questions to help you make your decision. Please read them over and see if your question is answered. If not, we invite you to contact us so that we may offer further assistance.

Why do I need travel insurance?
Sometimes traveling - even for pleasure - can be a very stressful experience. Getting a travel insurance plan with the right benefits you need can be like a weight off your shoulders that allows you to help get the most enjoyment out of your trip. Plus, if covered issues do arise, the investments you made in your trip are protected. Many things can happen during a long trip, so there are many ways your travels can suddenly cost you much more than anticipated. Without the right tip insurance plan, you may find yourself in serious financial or medical trouble while away from home. Travel insurance can give you the peace of mind you need to travel with confidence
---
Don't I already have travel insurance through my credit card company or medical insurance provider?
A common misconception many travelers have is that their credit card company or medical insurance provider will fully protect them during their trip. However, this isn't always the case. While it's true that some credit card companies will provide some reimbursement for cancelled flights, the coverage could be limited and often doesn't cover trip interruption or other risks. Many standard medical plans limit coverage while abroad and do not cover medical evacuation.
Before traveling, carefully review the trip insurance policies you have with other companies to determine if you will need additional travel insurance.
---
Why Buy Travel Medical Insurance?
RoamRight medical insurance differs from your standard medical insurance plan – such as one provided by your employer. Many medical insurance plans provide very limited or expensive coverage outside of their service areas – if at all. It's also rare to have a primary medical insurance plan that will cover any portion of a medical evacuation.
Because you can't foresee a potential medical emergency or issue that may arise during your trip, you should consider travel medical insurance. A travel medical insurance plan from RoamRight can cover sickness and emergency room expenses while abroad, dental expenses, emergency evacuation, and medically necessary repatriation. We also provide a 24-hour assistance hotline that can guide you on immunization/vaccination requirements if traveling internationally, where the nearest "appropriate" medical center or hospital is located (this circumvents visits to underequipped hospitals and avoids the pitfalls of errors from concierges), and the best way to get there, as well as other services
---
When should you buy travel insurance?
For the greatest protection, you should buy travel insurance as soon after you book your trip as possible. Most travel insurance providers, including RoamRight, offer extra benefits if purchased within a certain time frame. For example, if you buy your RoamRight travel insurance within 21 days of making your initial trip deposit, you'll have a waiver for pre-existing medical conditions, as well as the possible opportunity to upgrade to Cancel For Any Reason coverage.
---
Why Buy Travel Insurance?
There are many reasons people purchase travel insurance. Sometimes, the investment in the trip is worth protecting, or perhaps you just want to travel with the peace of mind travel insurance can provide. Many things can happen during a trip, so there are many ways your travels can suddenly cost you much more than anticipated. That's why you need a travel insurance plan. Some common travel emergencies that can befall anyone with even the most benign travel plans include:
Needing medical assistance
Lost/stolen passport or money
Auto accident in a rental
Lost/damaged luggage
Lost non-refundable deposits due to trip cancellation or the bankruptcy of the travel organizer
A flight delay requires you to stay extra time in a hotel or miss part of your trip
Medical emergency
One of the main benefits of travel insurance is the peace of mind that comes with knowing you'll be financially and medically covered in the event of a travel emergency. However, there are many morc reasons you should consider a travel insurance plan. There are many travel or trip insurance plans that could meet your needs, depending on what your trip involves. RoamRight provides trip cancellation, trip interruption and travel medical insurance for single trips or annual plans, whether you're traveling domestically or planning around-the-world travel. If you have any questions about selecting a travel insurance plan,
---
What does travel insurance cover?
While specific policies may vary, travel insurance generally covers:

Money lost due to trip cancellations, interruptions, or delays that are caused by a covered reason. Specific covered reasons can be found in the policy Description of Coverage.
Emergency medical care and evacuations in the event of unexpected illness or injury
A 24/7 support team to call for help, to locate medical care, arrange transportation and more
---
What Is Travel Insurance?
So you're planning a trip? After you've booked your flights and hotels, take a moment and think about travel insurance. What is travel insurance? It's the safety net you need to enjoy your time away from home.
Traveling without insurance is a bit of a gamble. If someone in your family gets sick or your boss cancels your time off, can you afford to lose any deposits you've made for your trip? If you have an emergency and need to be transferred to a better hospital, can you pay for it? These situations happen more often than you'd think – and are costly when they do!
---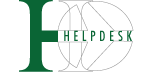 ---