Got Travel Insurance Questions? Ask Dan. (@DDrennenTIC )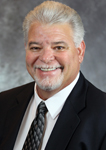 S.R. from New York asks:
I leave for Cuba this Thursday and want to purchase the same policy my friend got from you a few days ago. Will it include trip interruption coverage if something happens while I'm on the trip?

Dan's Answer:
Your friend's policy — a post-departure, zero ($0) trip cost insured Roam Right Preferred policy — does provide a trip interruption benefit, but with some limitations when the trip cost is not insured:

Return Air Only up to $750 if $0 limit displayed on Your Confirmation of Benefits. The Company will pay a benefit, up to the maximum shown on Your Confirmation of Benefits, if You are unable to continue Your Trip due to the Unforeseen events listed under TRIP CANCELLATION.
In other words, you'll have up to $750 to help with airline change fees should you have to go home right away.

To provide trip interruption coverage for unused travel arrangements that were prepaid to a travel supplier, you'd need to insure your prepaid nonrefundable trip cost or a portion thereof.
Send Dan your question today! E-mail Dan@TravelInsuranceCenter.com or Tweet @DDrennenTIC.
When Should You Buy Travel Insurance?
So many travelers assume that if they want travel insurance their only option is to take the policy the travel supplier or travel agent is offering at the time they book their trip. Some companies go so far as to tell you, "you must take the travel insurance now. If you decline this coverage, you cannot add it on later." That's a pretty good scare tactic — but it's not true. I'm pretty sure about 95% of these customers are paying too much for travel insurance.

You can insure any prepaid nonrefundable trip cost (even the ones you've booked yourself) out on the open travel insurance market. Just as you shopped around for the perfect trip, you should shop around for travel insurance. That's where Travel Insurance Center comes in — we do the legwork for you! We are contracted with the top insurance companies in the industry and are dedicated to finding you the travel protection plan that does what you need it to do for the best price. Whether your goal is trip cancellation protection due to serious illness or injury, or emergency medical evacuation from overseas to a hospital near your residence, our promise to you is the policy we recommend will be the same one we would recommend to any of our own family members.

So back to the original question: when should you buy travel insurance? To help you, we'd ask you a few questions.

Do you have any concerns regarding pre-existing medical conditions for you, family members traveling with you, travel companions, or nontraveling family members?

Why do we ask this? Because many travel protection policies offer a waiver of the pre-existing medical conditions exclusion clause if you buy the travel insurance within a certain number of days — 14 to 21 days is common — and insure the full prepaid nonrefundable cost of the trip. That waiver applies to travelers and to nontraveling family members as well. It's sort of a "reward" for giving the insurance company your money now, but it's certainly something you should do if you have any doubts about pre-existing medical conditions at all.

Note: Many policies include bankruptcy protection of a travel supplier if you buy your insurance within their time window as well.

What's your risk tolerance level, or the amount you'd want to recover should something cancel the trip?

Why do we ask this? Given that you have no concerns regarding pre-existing medical conditions and doubt that your travel supplier is in financial trouble, you can purchase travel insurance up until the day before your departure date. However, if you do want trip cancellation coverage, it makes sense to buy your travel insurance once you have reached your trip cost risk tolerance level. While many people buy their insurance when they make their final lump sum payment, there's no one-size-fits-all answer to when you might want to purchase travel insurance because everybody's risk tolerance level is different.

Some customers call because they forgot to get their travel insurance and ask, "is it too late?" Relax — it's only too late to buy a trip protection plan if you've already left on your trip, and in those cases we do have medical coverage including medical evacuation available for those travelers.

Do you want medical insurance coverage?

While you may not need trip cancellation or trip interruption coverage, you may want to make sure you have good medical insurance coverage, including emergency medical evacuation. We call this "$0 trip cost insured/post-departure coverage."

We would ask if you want medical insurance coverage because it can influence when you should buy travel insurance. You may purchase a travel protection policy at any time up to the day before your departure date. Policies are delivered via email. Print out your purchase confirmation and you are good to go.

One important note: Travelex's Travel Select and Travel Max policies offer the pre-existing medical conditions exclusion waiver even if you do not insure the trip cost ($0 trip cost insured / post-departure coverage). To receive the Travel Select pre-existing conditions waiver, you'd need to purchase the plan 21 days or less from your initial trip deposit or payment. For Travel Max, that window is 30 days
Two New Plans Coming to Travel Insurance Center
Travel Insurance Center will soon add the Trawick International trip protection plans for our non-U.S. resident customers. For customers living outside of the United States who need trip protection, including trip cancellation/interruption and travel medical insurance, for travel to the United States we have Safe Travels USA Trip Cancellation in the USA and Worldwide. Issued up to age 79.

For our customers living outside of the United States who need trip protection, including trip cancellation/interruption and travel medical insurance, for travel outside of the United States and outside of their home country we have Safe Travels International Trip Cancellation outside the USA and home country. Issued up to age 79.

Both plans are available to purchase by clicking their respective titles. This will redirect you to their quote pages.
Fish Tacos and Summer Just Go Together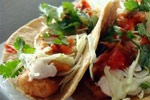 Bring the flavor of Mexico into your kitchen with these homemade fish tacos. Pico de gallo and freshly squeezed lime will make these flavors shine this summer.
Seven Clever Travel Tips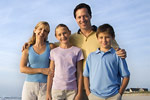 Do you have a few undergarments that are near the end of their life? After you wear them on vacation, throw them away to save room in your suitcase for cool souvenirs. Get more travel tips from Travel Guard.
Social Corner


Like Our Facebook Page


Follow Us on Twitter (@travelinscenter) #TIC
TIC Tweet: The 30 Worst Decisions You Can Make on a Cruise Ship http://ow.ly/Ol1nh Compare Cruise #TravelInsurance & Save http://ow.ly/Ol1wb
Speak to a Travel Expert at 1-866-979-6753 or 1-402-343-3699