Travel Insurance HelpDesk
We're here to help you!
Alerts


Certain events and situations (such as labor strikes, armed conflicts, government warnings, natural disasters, etc.) may affect the terms of coverage for certain products and thus may limit the plans available to suit your needs.

Freqently Asked Questions (FAQs)
FAQs are a good resource for more information about our site, products and services. If your question is not answered, email questions@travelinsurancecenter.com. We will respond as soon as possible.
Understanding Travel Insurance


An explanation of basic travel insurance and international medical insurance concepts and terms.

Document Library


Here you will find useful information, forms, and documents, pertaining to our products and services in a print-friendly format.

Service & Support


This section contains detailed contact information (phone/fax, email addresses, etc.) for general customer service, emergency assistance, and claims administration.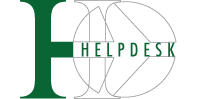 Contact Us for Help or Questions
Specific questions about the products we offer:
+1 866-979-6753 or +1 402-343-3699
M-Th 7:30AM - 5PM Fri 7:30AM-3:30PM CST or email:
info@travelinsurancecenter.com
Our US Office is located at:
8420 W. Dodge Road, Suite 501
Omaha, NE 68114 USA

Sales and Marketing
Technical Support