We're Here to Assist You!



If this is your first experience buying General, we've compiled a list of Frequently Asked Questions to help you make your decision. Please read them over and see if your question is answered. If not, we invite you to contact us so that we may offer further assistance.

---
Why do I need a travel protection plan if I have credit cards that include travel insurance?
Usually travel insurance from credit cards is limited to coverage for flight accidents, car rental damage or for accidental death while you are traveling, but often this protection is in effect only when you pay for travel with that particular credit card.

Most credit cards do not offer any coverage for travel medical expenses, evacuation costs, or trip cancellation expenses.


---
What is International Travel Medical Insurance? Why do I need it?
International Travel Medical Insurance addresses the gaps in health insurance coverage for travelers outside their home country. Coverage includes emergency medical expenses, emergency medical evacuation, repatriation, return of dependent children, bedside lodging, accidental death, cost of return flight, and more.
While domestic private and govertment sponsored health insurance programs may offer fine coverage at home, few are designed for international travelers or expatriates. Even programs that cover international travel often provide limited benefits that do not normally cover medically supervised emergency evacuation, emergency reunion, or repatriation. Home health care providers and insurers are simply not equipped to deal with complications caused by different languages, currency conversion, inexperienced international claims administration, and the time zone differences.


---
What is Travel Protection and why do I need it?
Travel Protection is a combination of insurance coverages and travel assistance services packaged to provide comprehensive protection for you and your family before and during your trip. You invest a lot of time and money when you travel. Doesn't it make sense to protect that investment? Remember, no matter how well planned your trip is, the unexpected can and often does occur.
Many primary health plans exclude coverage outside your home country, even outside your home state or region, and very few plans cover medically supervised emergency evacuation, emergency reunion, or repatriation. Travel protection plans offer coverage for medical expenses and emergency evacuation and repatriation in the US and abroad.
If you have prepaid the cost of your trip or even paid a deposit on your trip and find you have to cancel or return home early, a travel protection plan can offer trip cancellation and trip interruption coverage which can help you protect your investment by reimbursing you for non-refundable fees and expenses due to trip cancellation for a covered reason.
Travel protection plans offer additional baggage coverage over and above that provided by the airlines and/or your credit card, and may also provide benefits if your baggage is delayed.
Travel protection plans offer worldwide 24-hour emergency assistance in multiple languages so you can get access to legal assistance, prescription drug refills and eyeglasses replacement, emergency cash, and more.


---
May I purchase coverage up to my date of departure?
Yes, you can purchase online or over the phone, however policy wordings related to coverage for pre-existing conditions vary between providers. Often, when a waiver for the pre-existing conditions exclusion is avaialble, the insurance must be purchased within one or two weeks of paying the first deposit.


---
If I change my mind after purchasing travel medical insurance or enrolling in the protection plan, is it refundable?
Yes. Generally, the providers will provide refunds as long as you have not departed, have not filed a claim or sent a written request prior to the policy's effective date.


---
Can anyone, from any country, purchase coverage?
Yes. We have a wide selection of plans which provide options for citizens of all countries, residing and traveling anywhere in the world.


---
What is a deductible?
A deductible (also known as "excess") is a way for the insurance company to reduce claims and reduce your premium. If your plan has a $100 deductible, you pay the first $100 of expenses "out of pocket" and then the insurance company pays expenses above and beyond the deductible, subject to the plan's limits. Where there is a choice of deductible, the higher the deductible, the lower the cost of the insurance, and vice versa.


---
Can I purchase travel insurance for my friend, relative or employee online?
Yes. When purchasing a plan on behalf of a minor under the age of 14 you must first register yourself as an adult before purchasing on behalf of a minor.


---
Do I have to have primary medical insurance to be covered by your insurance?
Having primary insurance is not an eligibility requirement for MOST plans. However, you should check the plan-specific FAQ's, or the plan details for further information on a specific product. There are a few plans that do require applicants to have primary health insurance in order to be eligible for coverage.


---
I am confused about the "co-pay" and "co-insurance" with IMG. Is the out-of-pocket 20% calculated before or after the deductible?
IMG requires that you pay 20% percent of the first $5000 in medical expenses (for vistors to the US only) after the deductible (same as "excess") is met.

For example: You have a serious accident in the US that requires hospitalization for a week. The hospital bill is $10,000. If you have a $100 deductible then you would pay $100 (leaving $9,900 to be paid) and then you would have to pay 20% of the next $5000 which = $1000 (max out-of-pocket with $100 deductible =$1100). IMG would pay the remaining $8,900.


---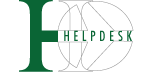 ---