Contact Us
We're here to help you!
Contact Us By Phone:
+1 866-979-6753 or +1 402-343-3699
(M-Th 7:30AM - 5PM Fri 7:30AM-3:30PM CST)
and provide source id: wtc
Or Send Us An Email:
items marked with an
*
are required
Your email address and phone number is only asked for so we may respond to your comments.
We do not store or distribute email addresses entered into this form in any way.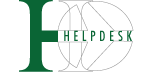 ---