Customer Testimonials
What our customers have to say about TravelInsuranceCenter.com
"I should tell you that the insurance that we had for our trip to Cyprus was great. Unfortunately, Anne fell and had a concussion. Anne was brought to the emergency room, and she laid there for an hour. When they found out that we had insurance, another ambulance took her to a private hospital, where she has a very good surgeon. Two nights in the hospital. End of trip. Very stressful time. It could have been worse. I called the insurance company, and they handled everything. We did not get one sheet of paper. Everything was done. Could not ask for better service. I am forwarding your information to a good friend, John. He is taking a trip and needs some insurance."
Tom S.,
San Diego, CA
"Just a brief note to tell you how glad I am we took the Travel Guard policy for the trip to Jamaica last week. I got very ill with intestinal flu the day before we were to come home and contacted Travel Guard. The resort had a nurse on site and she in turn referred me to their doctor who said I could not travel for at least two days. The folks at T.G. spoke to the nurse, got the paperwork their staff needed to verify what the doctor was recommending and then they took care of paying for an additional two days, getting us new flights home, canceling our existing reservations, and calling to see I was ok, including earlier today. They are great and I think we should just go with them for any future trips."
Carl.C.
California
"We just got back from Bangkok, to be with our son and family. Thanks for helping us get inexpensive medical (Travelx Insurance, with Stonebridge). It turns out I had a problem while I was there; it was a small abrasion in the right eye. Our son got me to an ophthalmologist, who examined me, applied medication and an eye patch. The next day, she checked again and the problem was solved. The total cost was $100 American. ( that probably would have been 4 figures in the US.) It certainly was a small expense, but Stonebridge sent me the necessary forms, and in about 2 weeks they sent me a check. Thanks for finding a reasonable policy, making us both more secure during our stay."
E.S.
Kentucky
"I'd like to take this opportunity to comment on the excellent customer service your company has provided, both when I emailed asking for advice on which policy suited my daughter's needs and, of course, your speedy response to my problem."
P.M.
United Kingdom
"Thanks so much! It was a pleasure doing business with your company. Thank you for quickly and efficiently answering all of my questions."
C.F.
Portland ,ME
"Thank you so much for your FAST, no, beyond FAST response to my request for travel insurance. You're #1 on my list of recommendations. Again many, many thanks!"
S.F.
West Hollywod, CA
"Sadly my travel did not go well, I am walking again now and very grateful for the travel insurance policy and what it covers. You provided fast and concise answers to my questions and I would recommend this cover to anyone who is professional or non professional looking for a policy that is serious about medical coverage for hazardous sporting activities. The greatest compliment is when a person recommends something to people they care about!! My experience adds so much weight to your recommended insurance plan as we usually don't really find out how good a policy is unless we have to use it. I am also spreading the word among friends and family as to how good i feel this policy is."
T. Wood
Resident of Australia
"I travel to Europe almost every summer and I always purchase travel insurance. I used to buy the package offered by the tour company but when I compared their rates to the rates at WorldTravelCenter.com I decided to try buying travel insurance online. This was 5 years ago and I'm glad I did. I had an asthma attack in England a few years back and had to go to an urgent care clinic. I filed the claim when I got home and it was paid promptly."
Meredith G
Milwaukee, WI
"Thanks for putting this through so quickly and efficiently. I'll definitely consider WTC for the next time I head to Iraq as well."
Borzou Daragahi
Resident of Iran
"Thank you so much for the excellent service, great insurance plan, and really making this easy! I will absolutely use you in the future."
Adam
Carbondale, CO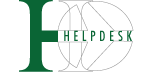 ---